Search Intensifies For Missing Reverence During Mass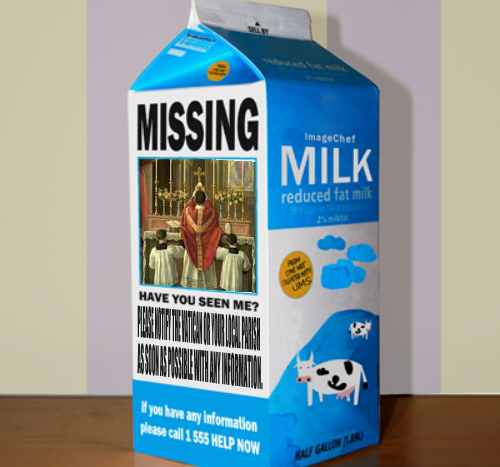 More than five dozen searchers scoured the Sierra Nevada foothills for the missing reverence at a Mass at the Church of St. Margaret Mary Alacoque yesterday.
Reverence was due to appear promptly for the 9am Mass, but two hours after the Mass had concluded, a search began with helicopters, including a National Guard Blackhawk, looking for any signs of reverence.
Using thermal infrared technology, searchers have still not been able to locate any clues to the whereabouts of the reverence expected at Mass, but a spokeswoman for the Church of St. Margaret Mary Alacoque Dana Whitmore told EOTT today that several parishioners were being investigated after being seen walking out of Mass wearing shorts and flip flops.
"We cannot release the names of those being questioned at this moment," Whitmore told the press. "But we can say that officials from the diocese have spoken to St. Margaret Mary's pastor Fr. Neville Mayfield about why his altar boys and altar girls were allowed to chew gum while staring out into space during the Consecration."
Nine ground search teams made up of the Priestly Fraternity of St. Peter were later dispatched to find reverence. They focused on the areas in and around the pews as well as on the Sanctuary.
Reverence was not the only thing being sought. In another part of the Sierra Nevada, a search was underway near St. Matthew Catholic Church to find solemnity and piety.