New Terrorist Video Shows Christians Being Served Coffee In Red Cups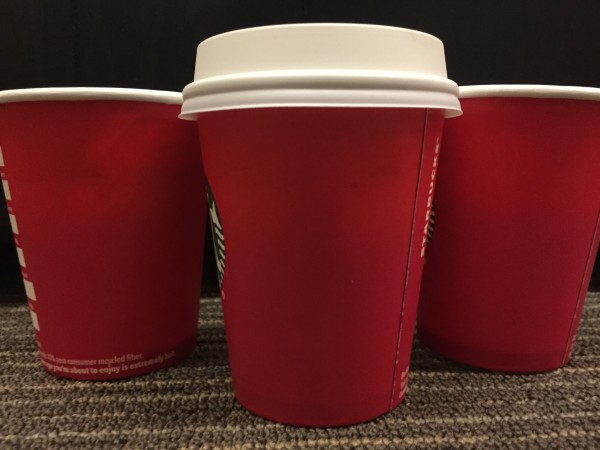 A new terrorist video put out today by Starbucks shows the latest batch of Christmas killers being trained by the terror group called "Barista."
The 9-minute propaganda video released by Starbucks shows masked trainees wielding non-festive red cups and making inflammatory remarks such as "Happy Holidays" in an unknown location in Seattle, Washington.
The chilling video of green-clad barista terrorists standing behind a counter serving paying hostages moments before serving them Gingerbread Lattes in red cups with no mention of Christmas on them is being called one of the most terrifying images of our times.
In the video, the barista terrorists are seen smiling as they clearly undermine the saving power of Christ. The paying hostages are forced to pay for lattes and frappuccinos as a tattooed barista announces, "Thank you…have a great day," without once mentioning Christmas. The paying hostages, who apparently chose to become hostages, are then given a chilling smile before each is forced to wait for their drink to arrive. The 9 minute-long propaganda video goes on to show terrified hostages receiving their drinks in little red cups that neither mention Christmas or Holidays.
In another part of the video, a barista is heard asking whether the hostage would like a receipt, instead of reciting the Nativity narrative from the Bible word-for-word to the hostage as is done in more civilized parts of the world.
"This is perhaps one of the most sickening videos I've ever seen," said Christian pastor Thomas Hayes who was once a hostage himself. "I believe these barista terrorists are trying to send a clear message: "If you're going to enjoy a warm latte on a cold winter evening, you're going to have to convert to corporate paganism."