Cardinal Dolan Bans Chaldean Rite Catholics From Entering Diocese For 90 Days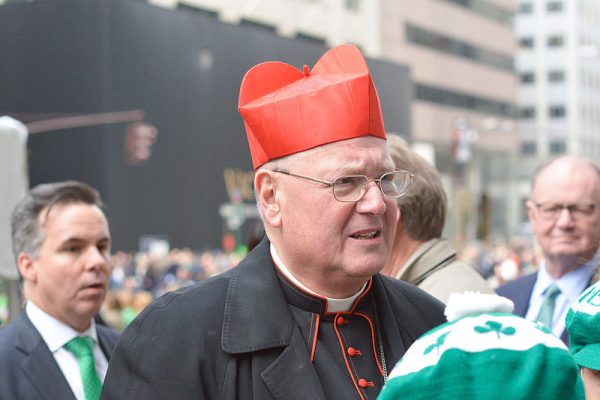 Cardinal Timothy Dolan's move to ban thousands of Chaldean Rite Catholics from the New York Diocese sent shock waves across the country Sunday, as confusion rippled through churches all across New York.
Dolan's ecclesiastical order bars Catholics of five rites located in Muslim-majority countries from entering any Roman Rite churches for the next 90 days and suspends the baptism of all Chaldean babies for at least 120 days.
The ban extends to members of the Chaldean, Maronite, Syro-Malabar, Malankarese, and Syriac rites.
Some of the Catholics who fit the ban's criteria were already on their way to church on Saturday morning when Dolan signed the ecclesiastical order and were stopped and detained upon entry into church by ushers.
"I just want to pray," said Chaldean seminarian Dany Shaba. "I'm here on vacation and want to go to Mass, but I'm not allowed in even though I have my baptismal certificate, oh my goodness the priest is dressed in as a clown, I have to change rites!"