New Cirque Du Soleil Show Just A Novus Ordo Mass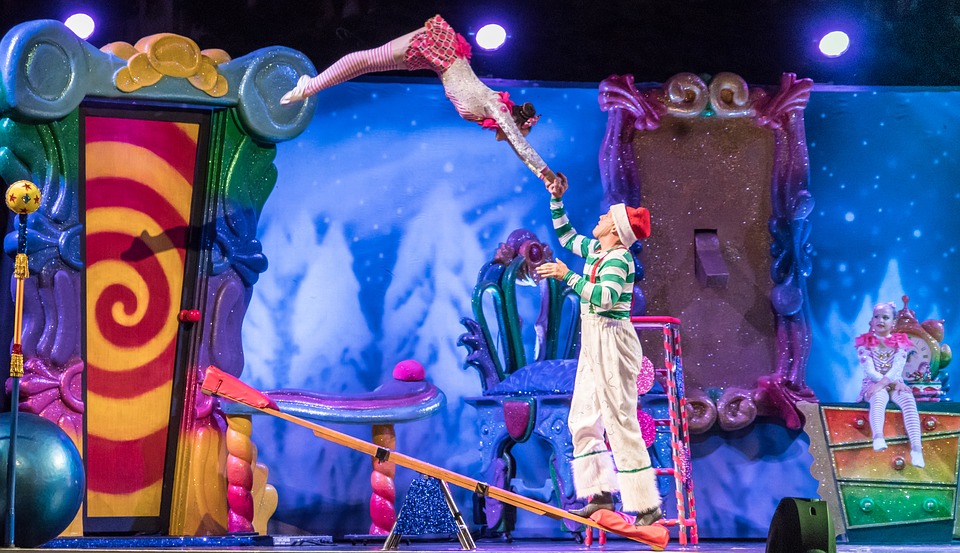 Staring in awe as she stared out onto the stage, Las Vegas visitor Allison Garrity was moved to tears Saturday evening after seeing whimsical, beautiful, yet somehow haunting performance of Cirque Du Soleil's newest show, La Messe.
My husband and I couldn't take our eyes off the stage," Garrity told EOTT, adding that the La Messe show stood out in how closely it resembled the Novis Ordo they attended at home. "They writers of the show nailed everything. From clownish look of our parish council members to the jugglers and the acrobats—nothing was missing. The only difference was that most of the show was mimed and the rest was sung in French."
Show creator Louis Boucher told EOTT this morning that trying to keep the show as authentic as possible was "one of the most challenging things" in his life.
"I had to go to numerous bad Novus Ordo Masses. I cried a lot. And I'm not even a Catholic. Trying to capture the heart of this show was very difficult. Imagine attempting to replicate a walk, a journey to the most beautiful summit in the universe, but at the same time, making that journey one of the most painful experiences in your life. That is what this show attempts to achieve. We wanted audiences to walk away from this as though they were walking away from the average Novus Ordo—fulfilled yet completely underwhelmed—if not completely scandalized."