Catholic Answers Hires 75 New Apologists Just To Deal With Pope Francis Interviews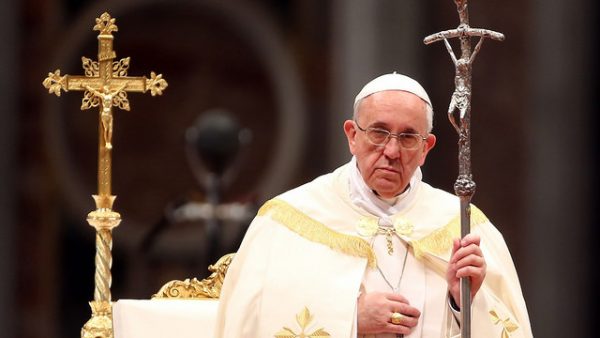 The largest lay-run apostolate in the United States has just gotten a little bigger. Catholic Answers, based out of San Diego, California today announced that they have hired 75 new apologists that would exclusively "deal with Pope Francis interviews and documentaries."
Just a day after a documentary premiered in which the Holy Father appears to endorse same-sex civil unions, Catholic Answers, overwhelmed with the near daily "Francis interviews" invested close 5 million dollars on a fresh batch of apologists.
"I want to cry," said one apologist before walking away to cry. Moments later, the apologist, who asked to remain anonymous, returned and simply asked that everyone say a novena to St. Jude, Patron Saint of Lost Causes.
"We here at Catholic Answers ask fellow Catholics to also pray to St. Anthony, because we all straight lost our minds up in this," said another new Francis apologist, Kenneth Wakefield.
Other organizations as well as dioceses from across the country have taken strong measures, with some asking all Catholics to quarantine from television, social media, and the news altogether "until a cure for this spiritual pandemic" is found.