Man Dressed As Tabernacle At Halloween Party Ignored; Is Moved To Corner Of Room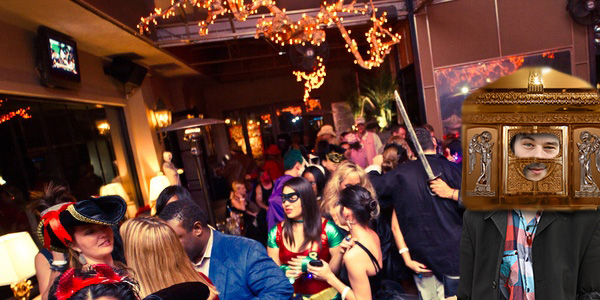 According to reports from several eyewitnesses moments ago, 27-year-old Emmanuel Dickens, who showed up to a Halloween party dressed as his favorite tabernacle, was promptly ignored and escorted to the corner of the room.
The party's host Thomas Martin told EOTT that having Dickens there was "for some reason just kinda putting a damper on the fellowship thing" he was going for.
"It's not necessarily that he's not wanted at the party," Martin said.  "It's just that it's a bit awkward when everyone's trying to catch up and chit-chat, and he's just standing there not saying anything."
Kimberley Wilson, who also attended the party, reported that she had a pleasant, though brief, conversation with Dickens, but that it was difficult to focus on what he was trying say.
"Well, no one else was talking to him, and he was relegated to the corner like he had some kinda disease. I thought I'd say hello, but it's kinda hard when everyone's talking so loud. Not to mention the David Haas Pandora station blaring in the background. I couldn't understand anything he was trying to say."
At press time, Martin was considering moving Dickens to another room altogether.