Germany Abdicates World Cup Championship; Argentina To Assume Title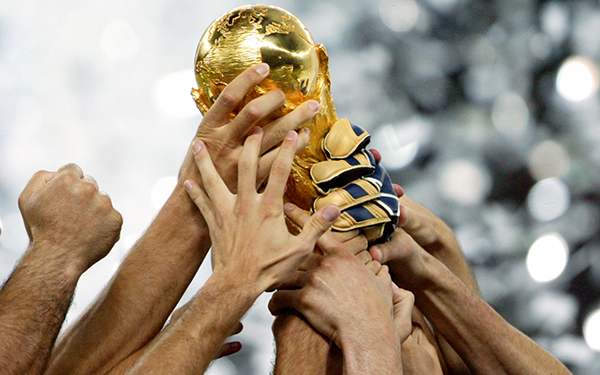 BRAZIL––The German National Team today stunned soccer fans across the globe with their announcement that they would abdicate the World Cup title, effective today. FIFA, the international governing body of association football, said today it has voted the largely unknown Argentinian National Team to assume the title of champions of the soccer world.
In a statement issued today, the German National Team wrote: "…in today's game, subject to so many rapid changes on the pitch and shaken by questions of deep relevance for the beautiful game, in order to govern the bark of the World Cup and proclaim the goodness of futbal, both strength of mind and body are necessary, strength which in the last few quarters of play, has deteriorated in us to the extent that we have had to recognize our incapacity to adequately fulfill the duties necessary to being World Cup champions."
The Argentinean Nation Team takes over title as FIFA is embroiled in a storm of controversy after accepting Qatar's bid to host the 2022 World Cup. Moments after news broke that Argentina would be taking over as World Cup champions, soccer fans from the across the globe were enthusiastic about the news. One American soccer fan, Timothy Clark, told EOTT that it was a time for a change.
"The old champions were not a good fit for today's game. They didn't allow soccer to evolve from the antiquated way it used to be played. It seemed like they wanted to take game back to the early days of soccer. But the Argentinian team appears to be a champion for the people. They seem open to changes. I really think they will open the door to female players in the near future."
At press time, the Argentinian National team has told the press that "If a player wants to slap another player on the butt after a goal, who are we to judge."