Cardinals Distancing Themselves From Pope Ahead Of Next Papal Election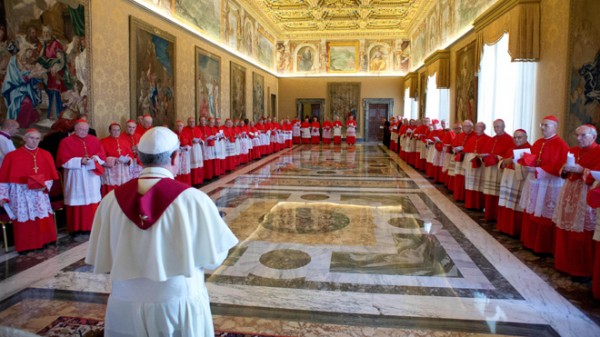 Ahead of the next Papal Elections, many Cardinals have begun to distance themselves from the Pope, whose approval rating amongst traditional leaning Catholics is at an all-time low.
As these Cardinals are beginning to focus on their possible election to the throne of St. Peter, they are increasingly calculating how close is too close to an unpopular Pope Francis.
The Pope's dismal poll ratings with traditional minded Catholics could sink many cardinal's hopes for becoming next in line to become Vicar of Christ, especially with battleground bishops and swing cardinals.
"If he is where he is now for the remainder of his papacy, it's not going to work for liberal cardinals who want to impress members of the Collage of Cardinals on the right," said Cardinal Raymond Burke who stated earlier this year that he would not seek election during the next conclave. "I think that if the next conclave goes to the right, that it will be more of a referendum on Pope Francis' loose words, then on a conservative agenda."
Some right-leaning cardinals are also keeping their distance from next year's Synod on the Family after recent remarks made by Pope Francis regarding the easing up of the annulment process so that any Catholic wanting an annulment can have one by simply turning to their spouse at anytime and saying the words, "thou are art banish'd."