Pope Francis To Raffle Off Papacy To Aid Poor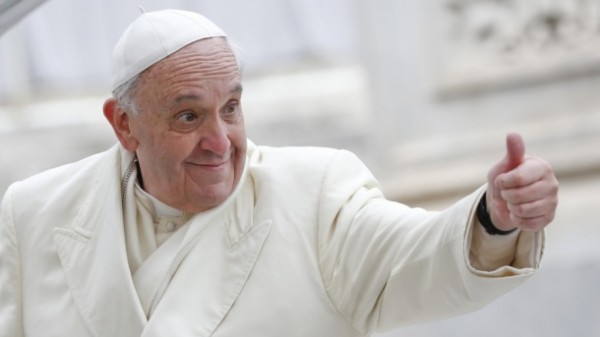 As spiritual leader of over 1.2 billion Catholics, Pope Francis has received hundreds of gifts from devotees and world leaders since his election in 2013. But now Pope Francis is cleaning out his closet and raffling off items that range from a Fiat to the papacy to raise money for the poor, according to the Holy See.
The pope's raffle of items that not only include the papacy, but will also reportedly include every item in the Vatican Library, as well as every member of the Curia, will end this Thursday when the winning numbers will be announced on the Vatican website.
Among the 13 items Francis is giving away are a leather suitcase, a Homero Ortega Panama-style hat, an espresso coffee machine, the Chair of St. Peter, the Basilica of Santa Maria Maggiore, and Cardinal Burke.