Pope To Commission Study To Find More Ways He Can Confuse People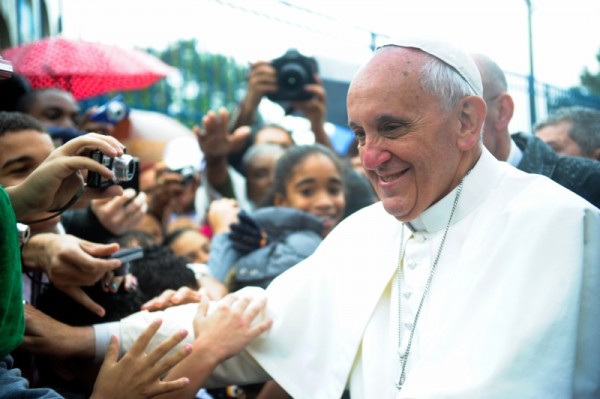 Pope Francis said today that he would set up a commission to study whether or not he can find more ways to confuse and frustrate the living crap out of people, revealing an openness to re-examining the church's long-held insistence on not speaking off-the-cuff.
His move was hailed as a breakthrough by those in the media who have clamored for years to be given more stuff to speculate on, and who cite research showing that a pope whose speeches were scripted and thought out produced nothing for the media to report on, and therefore, pointless.
But the idea will face stiff resistance from some who believe that finding out whether he can indeed find more ways to confuse people is the first step toward drinking during a General Audience, which recent popes have ruled out.
During a discussion at the Vatican on Thursday, which at one point touched on the fact that just saying that a completely absurd idea is a possibility just because you're put on the spot is in itself absurd, Francis was asked about the possibility of an official commission to study the issue. His response was, in essence, "Why not?"
"Constituting an official commission that might study the question of how I can make the lives of Catholics defending the Church from misinformed Catholics annoying?" Pope Francis said out loud. "I believe yes. It would do good for the Church to clarify this point."
"I accept," the pope said later. "It seems useful to me to have a commission that would clarify whether all of my successors should also be obliged to speak without regard to already resolved matters."