Santa Claus' Contract Extended Through 2023 Christmas Season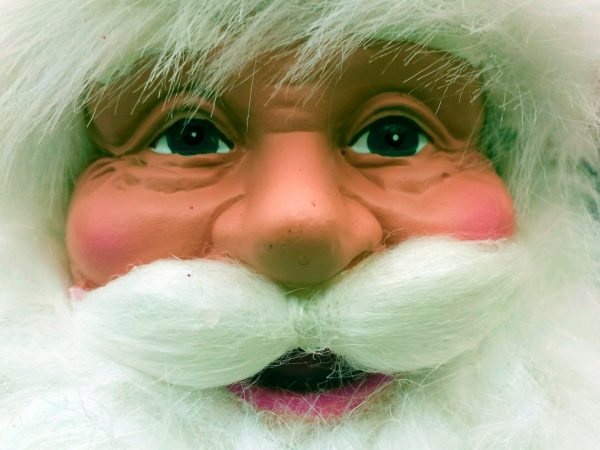 The Nativity Financial League (NFL) announced today that Santa Claus signed an 11th hour, 6 year contract extension.  It was widely reported that Santa was unhappy with his existing contract and was planning to sit out the 2016 Christmas Season.  Under pressure from commercial sponsors, the League and Santa scrambled to come to an agreement that saved the 2016 Season.
Recruited out of a small program in Bari, Italy, Santa in his rookie year signed a lucrative endorsement deal with Coca Cola. His name quickly became synonymous with Christmas, and with backing from commercial sponsors, successfully lobbied the League to expand the Season.  From what was originally 12 days, the Christmas Season has ballooned to more than three months.
EOTT recently caught up with some of Santa's early friends in his native Turkey.  Gregory Nyssa and Athanasius of Alexander were both with Claus when they shutout the Arians in the now legendary showdown in Nicaea.  It was there that Nicholas of Myra, as he was known at the time, first drew the attention of NFL scouts.
"Everyone knows the legends about his early days," Nyssa said, referring to Santa's fatherly generosity and selflessness with those less fortunate.  "They're all true.  He was the real embodiment of how Christmas is supposed to be played."
"But I think going pro definitely changed him," Athanasius related.  "When I first saw him in his new uniform, I couldn't believe it," Athanasius said, referring Santa's now signature red and white fur-lined suit. "Is this what fame does to people?"
Claus parlayed that fame into a financial empire that even many in the industry say has gone too far.  Thomas O'Malley, an analyst with Smith-Barney, has made a career studying Claus and his effect on the economy.
"He has countless endorsements with products and his likeness has been licensed for many consumer goods, such as large plastic lawn lanterns and chocolate covered marshmallows," O'Malley explained.  "But his impact goes far beyond the retail industry. Not only are the forestry and electrical production industries now cyclically locked into the Christmas Season, but all his income goes to his famous social programs."
Based out of his northern Canadian ranch, Santa champions many causes in the off-season.  Concerned about Arctic warming, he spreads the gospel of caring for the environment, as well as breeding reindeer and other endangered arctic animals.
In addition the ranch encompasses the entire village of Valinor in which he established as a refuge for a clan of immigrants.  Training in manufacturing and construction as well as basic management skills are offered to the unfortunate refugees under the watchful eye of the clan chief, Elrond, as they get accustomed to their new life in the West.
Of course his greatest cause is the children of the world.  Without his dedication to annual transfer payments and direct wealth distribution, many families would be left out of the Christmas season celebrations.