Pope Francis Washes Feet Of Eight Men, One Woman, A Muslim, Ferret, And A Double Amputee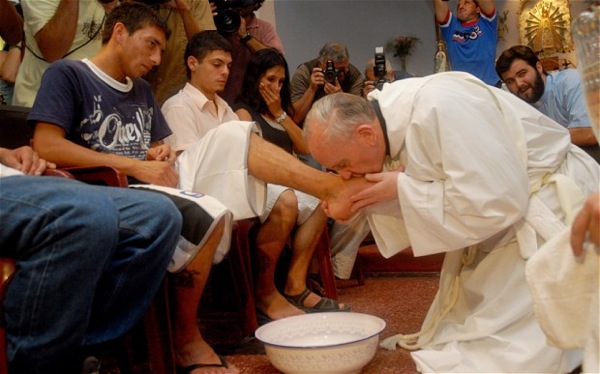 VATICAN–Pope Francis visited the Don Gnocchi Center in Rome today to wash the feet of 12 residents for the Holy Week ritual.
According to the Catholic Information Service, those 12 included  one woman, a Muslim, a pet ferret named Wilbur, and a double amputee, which falls in line with Pope Francis' actions during last year's Maundy Thursday.
The ceremony, which is rooted in the story of the Last Supper, made headlines last year when the pope visited a youth detention center and washed the feet of several young anyone who happened to be in his proximity.
Alessandria Stefanoni, the Deputy CEO and Director of Policy and Programs at Good Works Incorporated, told Vatican Radio the pope has shown a commitment to bring attention to those most often forgotten in society, including the disabled, four-legged mammals, and nearly anything else that was created by God. "It is giving a voice," Stefanoni said. "It's showing respect for their dignity."
In November, Pope Francis critiqued society's tendency to "hide physical fragility," which he rejected by greeting hundreds of people in wheelchairs and encouraging them to become "protagonists" in the Catholic church. He also critiqued society's tendency to discriminate against mammals belonging to the weasel genus of the family Mustelidae.