Relic Of The True Apple Eaten By Adam And Eve Being Sold On Ebay For $15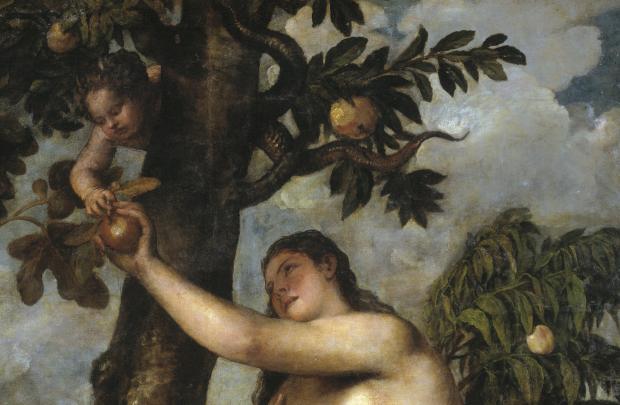 The International Network—An item placed on Ebay last weekend has relic collectors excited about a new find. The supposed relic of the True Apple from the Tree of the Knowledge of Good and Evil is being auctioned off with the starting bid at $15.
Relic enthusiast Gerry Smith told EOTT this morning that he believed there was no doubt of the apple's authenticity. "The question isn't 'Is this the real thing?' The question is 'Why wouldn't it be? It's on the internet, isn't it?' Smith said as he stared at one of his personal favorite relics; a relic of the sandals worn by Jesus during his public ministry. "When I saw Jesus' sandals were being sold for just $25, I jumped on it. And there's no way I'm gonna miss out on this half eaten apple."
The seller of the relic of the True Apple says in his description of the item that teeth marks from both Adam and Eve are still clearly visible, thereby authenticating the relic.
"I have a friend in Rome," the seller reported to EOTT. "Anything can be got there. I must have enough relics of the True Cross to build a forest. Anyway, I really think that this apple placed in a chapel beside an image of Our Lady would be beautiful. I hope Gerry Smith goes through with the bid."
At press time, Smith has noticed a sticker on the side of the apple in the image, and is baffled that the apple that once hung from the Tree of the Knowledge of Good and Evil was a Red Delicious.