Cardinal Burke Demoted To Chaplain Of Akron RubberDucks Minor League Baseball Team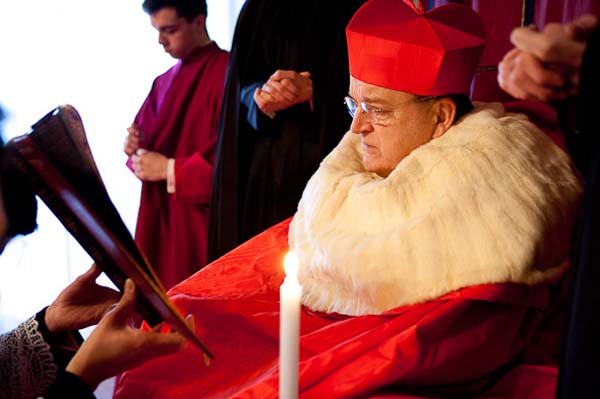 Akron, OH–Pope Francis has reportedly planned to remove Cardinal Raymond Burke from head of the Apostolic Signatura, demoting him to the largely ceremonial role as Head Chaplain for the Akron RubberDucks minor league baseball team.
Although his removal from the Roman Curia (the body of Vatican-based Cardinals who are close advisers to the Pope,) appears to be a slight to many conservative Catholics, some Akron-based Catholic  RubberDucks fans believe Burke's new role as chaplain and adviser to the minor league team will help revitalize the beloved Double-A affiliate of the Cleveland Indians.
President of the Akron RubberDucks Jacob Wallace told EOTT this morning that the team has been playing liberally in the past few years, and that it was time for a change. "We need to begin playing a lot more conservative…the way we used to play when were winning," Wallace said. "We believe that his spiritual impact on the team will help us reduce errors. I have personally spoken to Cardinal Burke and he has assured me that there will no longer be anymore stealing bases. Anyone caught stealing will be removed from the team immediately. If we're going to win, we're going to win with integrity."
Burke, who is not only a liturgical conservative, but also a baseball conservative, is also expected to change the RubberDucks jersey back to the old-fashioned retro jerseys the team wore when it was founded in 1997.