2-Year-Old Boy Named Lefebvre Being Extremely Disobedient To Father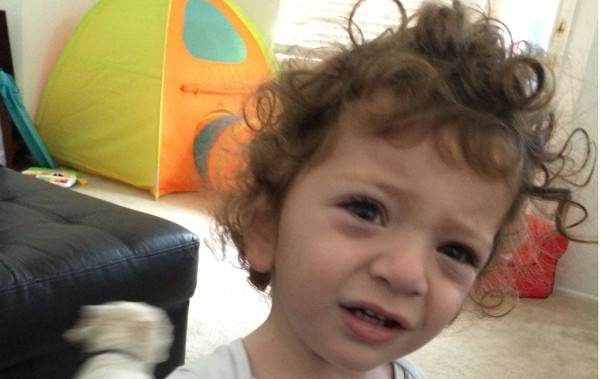 Chino, CA–Citing his son's refusal to adhere to any of his warnings, Robert Kosheta, once proud father of local 2-year-old Lefebvre Kosheta, reported today that he was extremely disappointed with his son's stubborn refusal to simply listen to him.
After many months of Lefebvre's ever-growing temper and obstinate resistance to anything his father said, Robert Kosheta told EOTT that he was officially grounded, and would not be able to play with any of his brothers or sisters.
"He's still allowed to play with his toys," a worn out Robert Kosheta said. "I can't take those away from him…but I can ground him until he learns to give in a bit. It's not even that he refused to listen that really frustrated me, but that he decided to take it upon himself to make four of the neighborhood kids his brothers without my approval. I'm encouraging the rest of my children to stay away from him and these other kids until the matter is resolved."
At press time, one of Lefebvre's new brothers, little Clarence Kelly, has broken away from Lefebvre's new family, splintering the Kosheta family even more.