Cardinal Says Women's Ordination Makes Sense Because Church Could Pay Women Less To Minister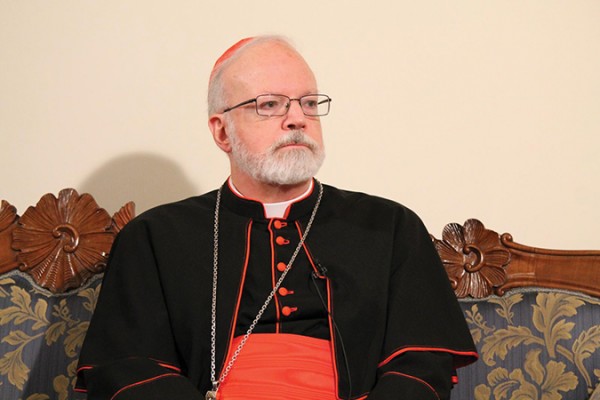 Cardinal Sean O'Malley told reporters earlier today that his recent interview with 60 Minutes was difficult because he did not have time to fully delve into how insane his opinion was on the matter of women's ordination.
"I hope that one take-away from my 60 Minutes interview will be that cardinals, bishops and priests are human, and that we love the Church, and that we say really stupid things sometimes," said the cardinal. "If you watch the interview, for example, what I'm pretty much saying is that if I were founding a church, that I'd love to have women priests, but that, unfortunately, Jesus Christ beat me to it, and now we have to deal with the consequences of something different. It's difficult to explain your opinion in just a 20-minute spot. You could only imagine the crap I'd say if I had the full 60 minutes. I would've said that if I were founding the world, I'd love to give men the ability to get pregnant."
The cardinal went on to say that by ordaining women, not only would it be spiritually beneficial to the Church, but financially as well, going on to cite numerous statistics proving that, on average, women make less than men.
"It's just a fact, so don't get all angry. I'm just saying that the Church could use some extra funds right now and if you can get people to minister for ten or twenty percent less…I mean, why not? Unfortunately, I didn't have time to really go into detail."