Disillusioned Protestant On Verge Of Praying To Mary Instead Turns To "Our Lady of Medjugorje"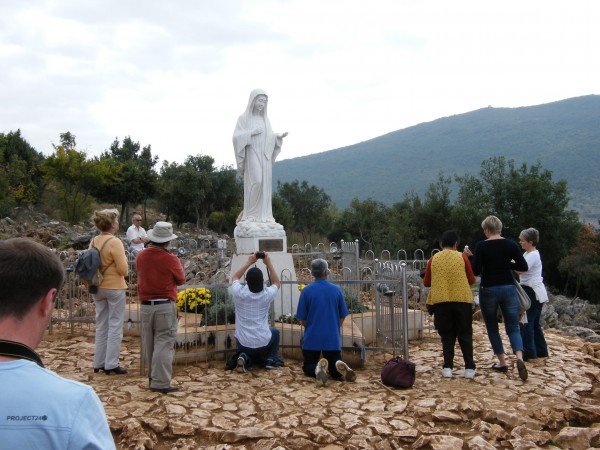 A delightful new relationship with the Virgin Mary was avoided late last night when, just moments before closing her eyes to pray to Mary for the first time in her life, 33-year-old disheartened Protestant Leann Woods decided to pray to "Our Lady of Medjugorje."
"Ah, no! Leann was right there!" A friend of Woods, Debra McAlister, told EOTT this morning. "I've been working on her for so long. So when she asked for some material on Mary, I gave her every pamphlet I've collected over the years. But for some reason there was one on Medjugorje in there."
McAlister went on to say that there was probably a moment there the previous night when Woods seriously considered leaving her Protestant community for the one true Church and to begin a relationship with the mother of God, but that that was all lost now as Woods had already booked her flight to Bosnia and Herzegovina.
"It's all so frustrating. It's gonna be much harder to talk sense into this woman now that she's a Medj-head.
At press time, Woods is excited about meeting some of the visionaries, and is hoping to pick up a few tips on how she too might be able to order the Blessed Mother around.