Francis Changes Mind; Declares 2018 "Year Of Divine Wrath"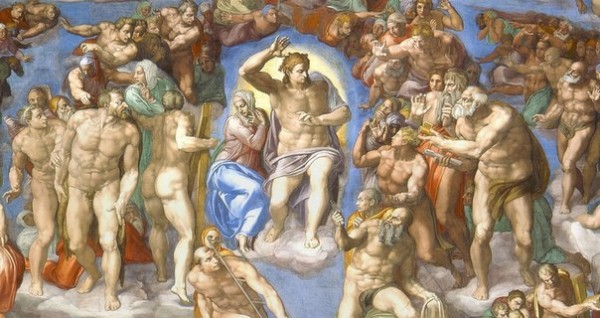 Hundreds of Catholics gathered in St. Peter's Square this morning to celebrate the Holy Father's announcement that 2018 will now be called the Year of Divine Wrath. The announcement came as Pope Francis asked God to rain down fire and brimstone on the world, primarily for the corruption and ungodly acts committed by some members of the clergy.
"It is time, oh Lord, for retributive justice!" Francis yelled into the microphone in front of all those gathered. "Let Judgment Day commence!"
One of the many pilgrims visiting Rome this morning told EOTT shortly after the event that she was "extremely blessed" to have been able to partake in Francis' call for Armageddon.
"It was such a cool moment," Adelyn Barnes visiting from Washington D.C. told EOTT shortly after the event. "Just watching all the cute little nuns raising their voices and asking for the fury of God's wrath to be poured out upon the earth…it gives me goosebumps even now."
Barnes went on to say that it was moments like this that made her feel so blessed to be Catholic.
"Being able to pray with so many people who are united in their petitions that an angel pour out the seven bowls of God's wrath on the earth for the destruction we have reaped makes you feel so alive. Anyhow, it's time I go fill my lamp with oil. Don't wanna get caught off guard, if you know what I'm saying."