Women May Now Have Their Feet Washed And Pedicured At Holy Thursday Mass, Pope Says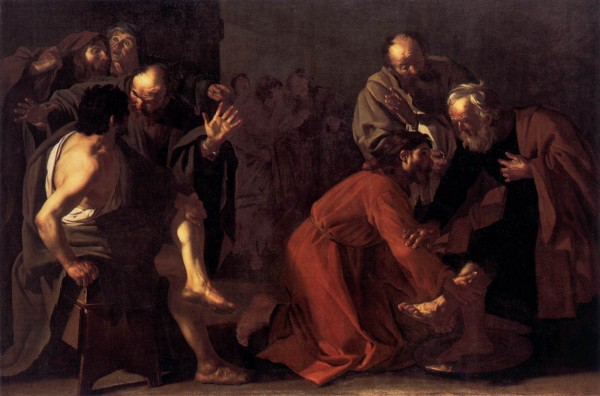 Pope Francis has changed the rules for the Church's Holy Thursday foot-washing ceremony, issuing a decree allowing women to not only participate in the ceremony, but to have an optional pedicure for the low donation price of just $14.95. That's right, just $14.95.
In a letter addressed to Cardinal Robert Sarah, the Pope said that 12 "lucky" people would be chosen to participate in the ritual of what is now being called the washing and pedicuring of the feet "from among all members of the People of God whose feet and toenails are in desperate need of superficial cosmetic treatment."
"For some time I have been reflecting on the rite of the washing of the feet so that we fully express the meaning of the gesture made by Jesus in the Upper Room, his gift of self until the end for the salvation of the world, his boundless charity," Francis said. "But also because I myself have had countless pedicures over the years and truly understand the importance of tootsie maintenance."
Francis went on to say that "with the amount of walking the disciples did during their ministries, I am quite certain that they would not have said no to a soothing pedicure once in a while if it was ever offered them."
Francis also stressed that the average person takes 8,000 to 10,000 steps a day, which adds up to about 115,000 miles over a lifetime, and that all the wear and tear on the feet can be harmful if they are not maintained properly.
"The Lord said,  'The harvest is plentiful, but the laborers are few; pray therefore the Lord of the harvest to send out laborers into his harvest. Go your way; behold, I send you out as lambs in the midst of wolves.' How can we expect to accomplish this task with wear and tear on our feet? And to the men I say be not afraid! Pedicures are no longer just for women, just as the washing of the feet is no longer just for men."