Pope Francis Accuses Benedict XVI Of Wiretapping His Confessional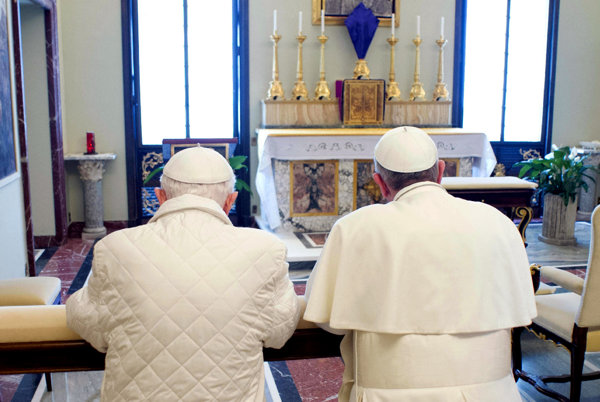 The Vatican has refused to say whether an apology was in the works after eavesdropping allegations were made by Francis last week against his predecessor.
Pope Francis' claim that his confessional was wiretapped by Pope Emeritus Benedict XVI has yet to be supported by evidence, but the Pontiff isn't ready to apologize for the accusation just yet.
"Let's not get ahead of ourselves," Director of the Holy See Press Office Greg Burke told reporters on Friday when asked if Francis would apologize to Pope Benedict if his allegations were debunked. "I think it's important to see where this goes, and I don't want to prejudge the investigation at this time."
Pope Francis has alleged in a number of tweets last Saturday that Benedict had let Vatican officials conduct surveillance on his Buenos Aires confessional before becoming pope.
"Terrible! Just found out that Benedict had my 'wires tapped' in San Roberto Bellarmino Church In Buenos Aires just before my papal victory. Nothing found!"