Loser Still Using Last Year's Rosary Model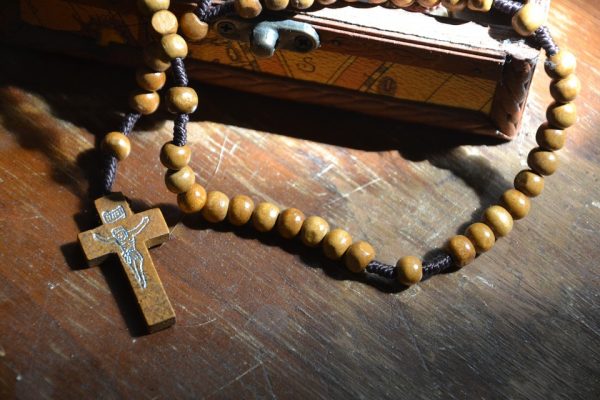 43-year-old Arnold Corea told friends last night that, though he was shamefully still using last year's rosary model, he planned to upgrade this fall when the new Rosary Pro 7 was released.
"The thing is is that I'm still under contract with my rosary, and though it doesn't have all the bells and whistles the newer model has, it still does the job," he said, going on to defend himself saying that his older model still gets him from "A to Heaven."
The soon to be released 32GB Rosary Pro 7 is rumored to have a 1-inch Retina Crucifix with thinner Our Father beads, OLED touch panels on each Hail Mary bead, and Touch ID functionality so that no one, but the owner can pray with it.
"I'm really excited," Corea said, sadly looking at his trash rosary. "I can't wait to throw it away or trade it in. Whenever I see my friend's rosary, it's like…how have I gone so long without an update, you know? Look at this relic…the beads don't have the glass body that the new ones do…it doesn't have the wireless charging. I even hear that the batteries in the new model won't make the rosary explode, which is a nice touch."
The new Rosary Pro 7, which is slated to be released this October at just under $900, is also rumored to have a 3.5MM headphone jack as well as a selfie camera to snap pictures of yourself while praying so that you can quickly upload them to social media.