YOUCAT Releases YOUROSE, The New Fidget Spinner Rosary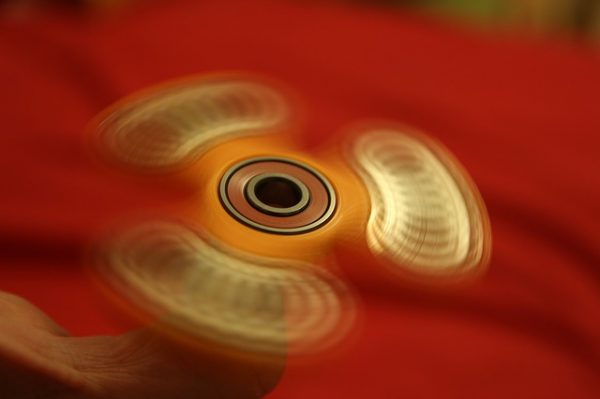 YOUCAT announced last month the release of their new fidget spinner rosary called YOUROSE, a fifty-nine-pronged rosary/toy intended to minimize distraction during prayers, and since then, it has taken the Catholic world by storm.
Seen spinning in the hands of children, adults, and now even priests during Mass, YOUROSE has even caught the Pope's attention, who was seen on video last week during his weekly General Audience praying with his own spinner.
Churches have moved  heaven and earth to get in on the trend, with religious goods store giant Sacramentals "R" Us purchasing thousands of the new rosaries to meet demand.
Viral videos with children performing fidget rosary prayer tricks spread over the internet since the release of YOUROSE, with many bishops saying that the spinning rosary might help those with boredom caused by their boring and safe homilies.
But some have argued that the new prayer fad is a bad one for clergy and laity alike.
Head researcher at the Institute of Sacramental Studies in Des Moines, Iowa Kendra Lara told EOTT that fidget rosaries actually act as a deterrent to prayer.
"They're definitely fun to spin," Lara said. "The question is, do they assist the prayer life. In my opinion, the answer is no. The way these things work make them nearly impossible to pray with. Our studies show that the average Hail Mary said during the recitation of the rosary takes on average 10.63 seconds to complete, with an Our Father coming in at a whopping 18.03 seconds. And the way YOUROSE works is that you have to say the entire rosary before it stops spinning."
Lara went on to say that the typical rosary spinner spins for a total of around 104 seconds, which, taking into account all 59 beads on a rosary without counting additional prayers in between like the Glory Be, the Hail Holy Queen, and so on, gives the person praying a total of just over 1.7 seconds to say each bead.