Forward-Thinking Traditionalist To Allow Wife To Wear Pants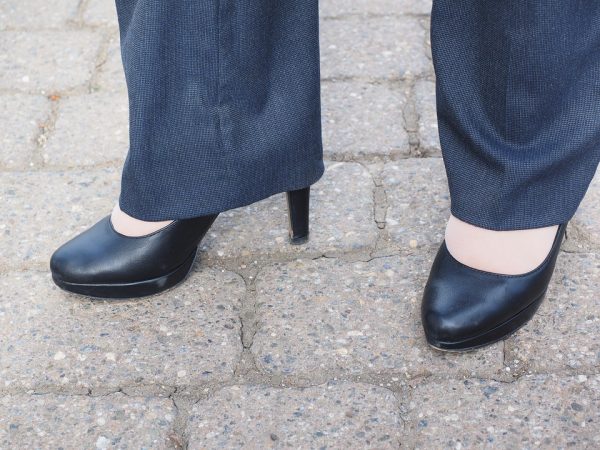 Traditionalist husband Arthur Nash issued his wife of eighteen years, Carla Nash, permission to wear pants "in a manner that is conducive to comfort, but that does not lead to temptation" for the first time in their marriage.
Mr. Nash's decision did come with several stipulations, one of which was that "to insure that no form of my wife's legs are seen by a stranger, any pair of pants worn must be large enough so that no part of her legs touch the inner parts of the pants." In addition, statement said that any pants worn that are not at least two sizes larger than her size, are not to be worn without first having worn a pair of shorts beneath.
Mr. Nash's decision comes in response to a complaint filed by Mrs. Nash, who had asked on several occasions to be allowed to "once in a while, perhaps on non-feast days or when it was just the two of them at home, to not have to wear a dress." Mrs. Nash's fifteenth request to remove the ban on pants in 2015 was not granted due to "insufficient reasoning."
In a June 12 motion, Mr. and Mrs. Nash's daughter Margaret Mary argued that her father "should not allow insufficient reasoning to play a role in the pants decision, stating that "mother has never been allowed to read any book other than the Latin Mass Daily Missal, meaning that she was never equipped with the ability to properly make a sound defense."
In the end, Mr. Nash has given a temporary pants allowance and plans to reconvene discussions later this fall after seeing what type of backlash he receives from the community, as well as gathering data as to how many fellow parishioners were being scandalized by the pants.