Pope Francis Leads Summit On How To Pretend The Church Is Doing Something About The Abuse Scandal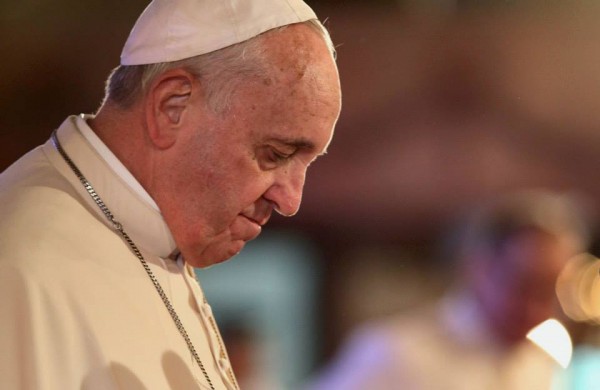 Pope Francis has called the presidents from bishops conferences around the world for a February summit to discuss how to better look like they are doing something about preventing clergy sex abuse.
The summit of the presidents signals a realization that the laity do not believe that those in the highest levels of the Church are doing anything to combat clergy sex abuse.
"We are faced with a grave situation in the Church today," Pope Francis said in a letter to bishops. "People do not believe us. This is bad—very, very bad. We must come together in a spirit of brotherhood to discuss different ways and tactics that we can begin to implement so that we may better shift blame away from the Church. And with this, we will better be able to go on doing nothing."
Pope Francis went on to write, asking all those attending the summit to each come up with two or three different ideas that he can use when the pressure from the laity and journalists get to him.
"I will give you an example," he wrote. "A couple weeks ago there was much pressure on me to answer questions about the Vigano claim. I simply began to talk about plastic straws and voilà, the pressure was off of me for at least a day. If we can all have a number of these misdirection at our disposal, it will be better than having to come up with something off-the-cuff, or worse yet, actually answering the questions, God forbid."
The summit has already been called a "wild success" by many inside the Vatican, though it has yet to take place.
"It was a success from the moment the Pope called for it," one insider told EOTT. "Remember, it's not what happens during the summit, but the fact that he called one that matters. People will look and say, 'finally, they are doing something.'"