Cardinal Kasper Says Bible Spreads 'Confusion' And 'Division'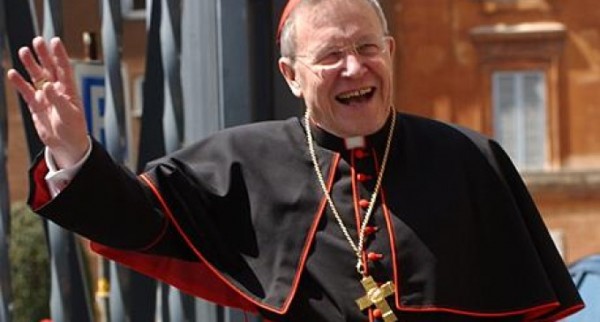 Just days after Cardinal Müller published a "Manifesto of Faith," which reiterated fundamental Catholic teachings in response to what he sees as growing confusion about the doctrine of the Faith, Cardinal Kasper has accused him of making "unacceptable blanket statements."
Kasper said that Müller's Manifesto, that simply reaffirmed basic Catholic teaching found in the Bible and Catechism of the Catholic Church, was an attack on Pope Francis.
"Müller is imitating Martin Luther in his call for reform and for encouraging division," Kaspar said. "The Bible and Catechism are very complex, and attempting to make either of them in any way intelligible is out of the question. If the Pope says something that seems to be radical or even absurd, we should accept it as gospel truth. Was not the teachings of Christ radical and sometimes absurd? Jesus did not always clarify the meaning of his teachings, but rather, asked those around him to search their own consciences to help them interpret his words."
Kasper went on to add that any type of clarity that threatened an individual's personal convictions were to be, at all costs, avoided.
"The Bible is not a testimony of binding theological convictions. It is more like Mad Libs for the soul."