Thousands Expected To Ring In The Solemnity Of Mary Mother Of God In Times Square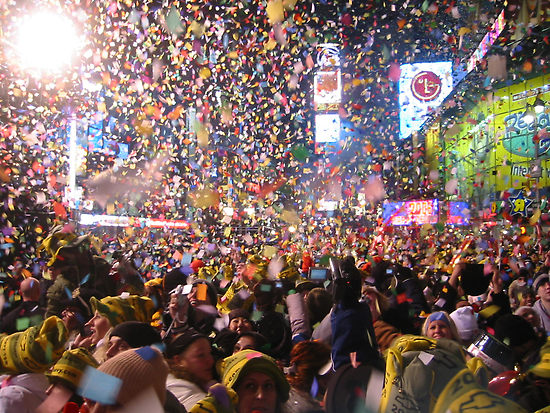 Final preparations are underway in New York City this morning as hundreds of volunteers work to transform Times Square into party central in anticipation for tonight's count down to the Solemnity of Mary, Mother of God.
In the annual event celebrating the Blessed Virgin Mary's divine motherhood to Jesus Christ, thousands are again expected to pack the streets of Times Square to watch the ball drop, ushering in another feast.
"We're all very excited for this year's count down," Times Square Director of Solemnity Festivities Candice O'Conner told EOTT. "It's amazing. The electricity and Catholic fervor that you feel once the ball begins to drop. Then when it drops and everyone exchanges kisses of peace and say prayers of thanksgiving…oh, it's sight to behold."
New York's own Catholic rap sensation Fr. Stan Fortuna is scheduled to take the stage at 10:45 pm followed by a chastity seminar by Matt Fradd, ending just minutes before the Waterford Crystal Button is pressed, prompting the descent of the Theotokos Ball.