Maestro Who Conducts Symphony With Back Facing Audience Labelled Radical Traditionalist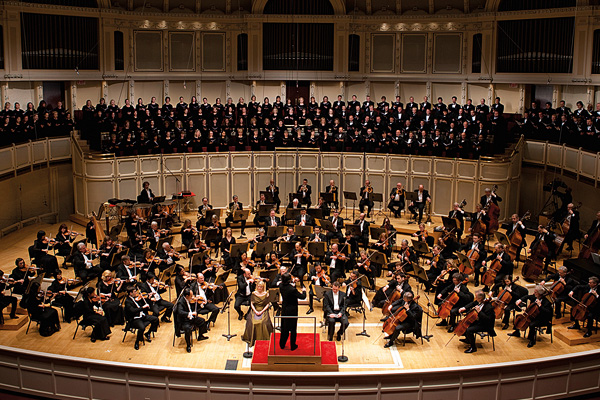 After conducting his first symphony since being named Maestro of the New Mexico Philharmonic, Chinese-born Li Wei Chen has been under heavy scrutiny from longtime patrons for conducting Beethoven's famous 9th Symphony while facing the orchestra.
Season subscriber Lance Humphrey told EOTT that he was offended that Chen did not conduct facing the audience like their old maestro.
"Look, I understand that the symphony is still the symphony no matter what, but I just think that turning his back toward us while conducting just takes us back to an archaic time."
Many have reportedly labelled Chen a "Symphonic Rad Trad," saying that he was out of touch with mainstream music.
New Mexico Symphony donor Cecilia Cotes told EOTT that it reminded her of times when she would be in music class and would be "whacked on the knuckles with a violin bow."
"It's completely outdated. What we want is Maestro Chen to turn and face us so that we can feel like we're participating in the orchestral movements. Does that make sense?"
At press time, Chen has said that he would not turn to face the people, but would consider allowing a number patrons on stage to turn the pages of the sheet music during concerts.