Notre Dame Celebrates "Coming Out As Episcopalian Day"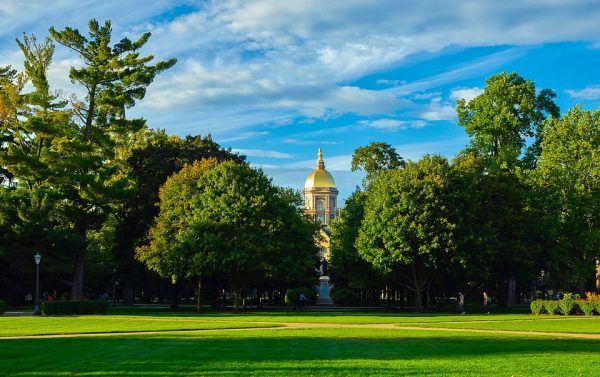 The University of Notre Dame is holding it's first-ever "Coming Out as Episcopalian Day" to coincide with "National Coming Out Day," school officials have announced.
"Admitting to the world and loved ones that we do not have inclinations toward the Catholic lifestyle, and that, on the contrary, we are proud Episcopalians, is a big step in taking hold of our identity…without fear," Secretary to the President of the University Ronald Sloane told the press this morning. "I feel so liberated…to just get all the years of fear off my shoulders. We at Notre Dame firmly believe that God made us Episcopalian from our founding, but that because of societal pressures, we were forced to believe that it was wrong to be anything but Catholic."
According to LGBTQ Gender Relations Assistant Director of Donna Pennington, the University has slowly been "coming out" for some time now.
"We're called to support our brother and sister universities in Christ, which includes celebrating the multitude of faiths that make each university unique and beautiful institutions. For colleges that may be struggling with different aspects of their religion . . . celebrations like Coming Out as Episcopalian Day help reiterate for them that this campus is a safe space, an inclusive community, where they will find support and understanding as they work to answer the question, 'Who has God called us to be?'"