Second Synod To Focus On Learning Fundamentals Of Catholic Doctrine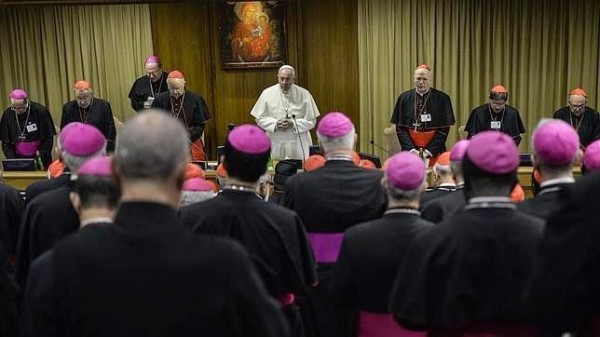 VATICAN–It was announced today that a second synod, tentatively scheduled for mid-January, will solely focus on learning the fundamental teachings of the Catholic Church.
The news comes just days after Pope Francis asked synod participants to "speak clearly," encouraging them to speak openly.  "Let no one say, 'This can't be said, they will think this or that about me.' Everything we feel must be said, without fear," Francis said. After reading the badly translated, and what many have called "severely flawed" report called Relatio Post Disceptationem, Francis has since regretted the decision to ask the synod fathers to speak openly, supposedly overestimating their intelligence.
An adviser to Pope Francis has since suggested that before moving on with another synod on the family, that the synod fathers learn some of the basics of Catholicism.
"The synod  will be headed by 16-year-old African Catholic Zyana Ndiaye and is expected to cover such subjects such as Jesus, the Church, as well as sin. Every synod father, except for those from Africa, will remain quiet and will be ignored if they attempt to offer an opinion."
At press time, Pope Francis has issued a statement to those who will be participating in future synods, saying, "Let everyone say, 'This can't be said, they will think this or that about me.' Everything we feel must be kept quiet, with fear, especially if you are going to make a Kaspar out of yourself."