8-Year-Old Boy Escapes From Shawshank Cathedral Cry Room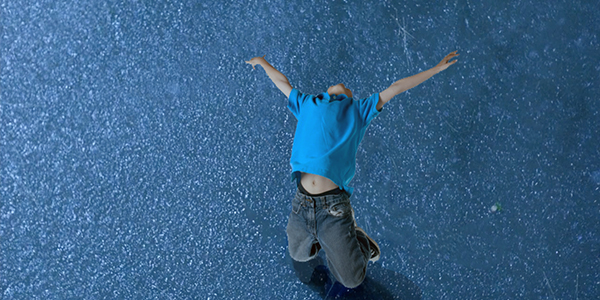 A routine Sunday morning for the Dufresne family took a sudden turn last week after 8-year-old Andrew Dufresne escaped from the cry room of Shawshank Cathedral in Maine.
Dufresne, who reportedly told longtime friend Red McKenna last week that he had a "rock solid" plan to escape the cry room if he was ever wrongly placed there again, was missing from the cry room when his parents arrived after Mass to take him home.
Parental authorities reported a few minutes after Mass was out that Dufresne's parents walked into the cry room and found it empty, save for a random poster of Rita Hayworth hanging from the wall.
"I took a look at the poster," said Andrew Dufresne's father, Anthony Dufresne. "I'm not sure why, but I kinda felt like the poster was out of place in the cathedral. Well, I was so upset at Andrew that I threw a little rock at it and found that the rock flew right through the poster. Turns out, it was being used to cover a hole the size of my son. I was furious."
Red McKenna, detailing some of the facts about the day in question, said, "Well, at 9:45am, Andrew Dufresne escaped from Shawshank Cathedral. All they found of him was a muddy set of church clothes, a bar of soap, and an old rock-hammer darn near worn down to the nub. I remember thinking it would take a boy six hundred masses to tunnel through the wall with it. Andrew did it by the Offertory. You see, in a cryroom, a kid will do most anything to keep his mind occupied. It turns out Andrew's favorite hobby was totin' the cryroom wall out into the restroom a handful at a time. While the rest of us banged our hands against the cryroom window and annoyed everyone in the church, Andy spent his time workin'. Andy crawled to freedom through fifty yards of crap-smelling foulness I can't even imagine. Or maybe I just don't want to. Fifty yards. The length of half a football field. When I picture him heading south on his own bicycle, it makes me laugh all over again. Andrew Dufresne, who crawled through a river of crap and came out clean on the other side."