Bishop Reassigns Diocese's Only Fundamentally Solid Priest To Parish Of 300 People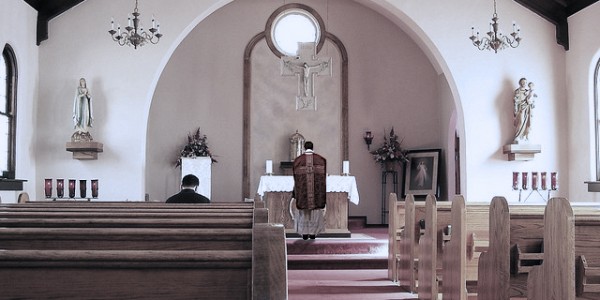 Just months after igniting a firestorm for preaching Catholic doctrine from the pulpit, local priest Fr. Keith Crowell was reassigned to the diocese's smallest parish "out in the sticks," a source from the diocese is reporting.
It was three months ago when Crowell was caught on video denying that the miracle of the loaves and fishes ought to be attributed to the multitudes after they shared the little food the apostles had to distribute, as opposed to the long held belief that Christ literally multiplied the food. The video quickly went viral, with many protesting outside of his church and calling for his dismissal.
"Yeah, we weren't exactly shocked to learn that Fr. Crowell was being reassigned to our parish," said parishioner Jacob Denver from Crowell's new church. "We get all the orthodox ones. It's crap. Any time there's a fundamentally solid priest pissing off the bishop, they send him to us because there's a lot less of us to indoctrinate. It's hard being a Catholic in the boonies, I'll admit that. Sometimes I just wish we could move into a rich suburban area where we won't have to constantly be nagged about confession and stuff like that. We'll just be nagged about giving more money and be left alone after that. Not a bad trade off."