Trump Reportedly No Longer Considering Pope Francis As Running Mate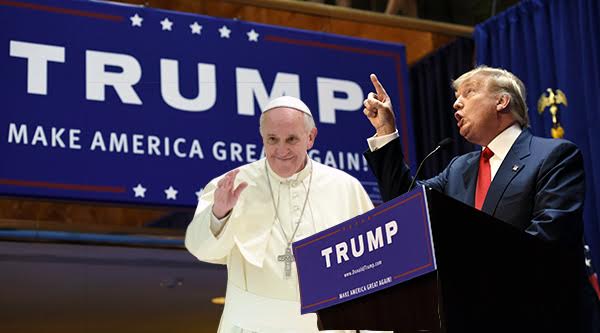 Close to a week after presidential nominee Donald Trump called Mexicans "rapists" and "disease carriers," the 69-year-old business mogul has now decided not to ask Pope Francis to run as his vice presidential nominee after learning that the Pontiff speaks Spanish.
"Mr. Trump has decided that, though the Pope is not Mexican, he still represents a threat to the U.S. because Argentina and Mexico are practically the same thing, if you know what I'm saying," a Trump advisor told EOTT this morning. "Citizens of both countries speak the same language, and they speak it fast, and traffic drugs, and rape people."
The advisor also added that, outside the facts stated above, and the fact that the "might-as-well-be-Mexican Pope," stands for nearly the complete opposite of everything Trump does, the Pope would have been a perfect running mate.
"Mr. Trump would like me to express the fact that he is nevertheless excited to meet with the Pope when he visits the U.S., and just hopes that [Francis] does not take advantage of the American people's hospitality by taking one of their jobs while he's here."