Saint Stripped Of Halo After Francis Mistakenly Canonizes Wrong Blessed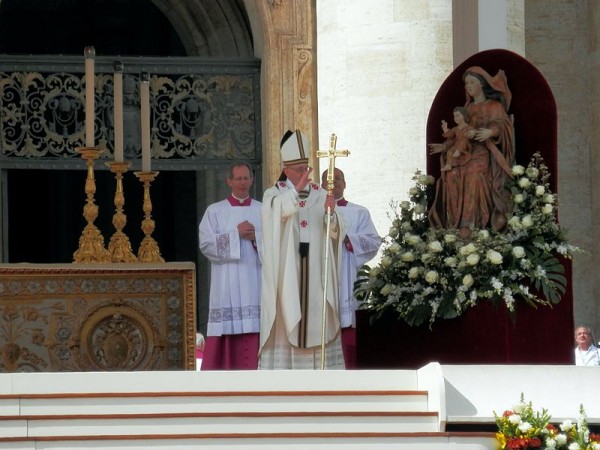 Pope Francis took to Twitter to apologize Sunday night after accidentally canonizing the wrong woman.
The Pontiff was presiding over a Canonization Mass Sunday morning when he accidentally announced the wrong woman being canonized. It wasn't until after the new saint, Blessed Maria Romero Meneses, had already put on the halo that the mistake was corrected.
"OK flock, uh …" Francis said as he came back to the altar. "I have to apologize. I misread the card. Sainthood goes to Flannery O'Conner!"
He continued, "Flock, let me just take control of this. This is exactly what's on the card," Francis said, holding up the holy card for the cameras. "I will take responsibility for this. It was my mistake. This is clearly the image of Flannery O'Connor with a halo around her head. Horrible mistake. I didn't know we can jump from nothing to saint. I thought you had to be blessed first, so I mistakenly assumed the woman on the picture was Maria Romero Meneses who has already been declared blessed. Seriously though…how has Flannery never been a blessed or venerable or something? Crazy, no?"