Hipster Priest Consecrates Fresh Batch Of Seasonal Pumpkin Spice Eucharist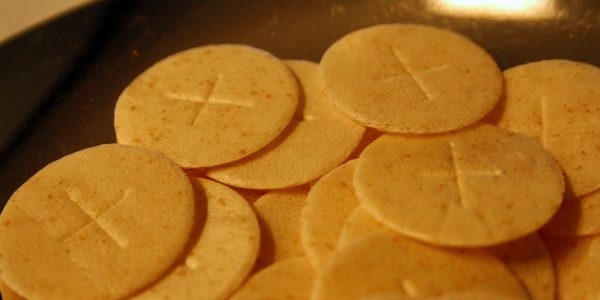 Just in time for the start of Fall, local hipster priest Fr. Kale Adams announced this morning that he has consecrated his first batch of Pumpkin Spice Eucharist.
Although the seasonal pumpkin flavor of Jesus' body has been condemned by the Vatican, Fr. Adams has told his parishioners that they're not sheep, but rather, "free souls that can't be contained by the man or the Vatican."
"Pumpkin Spice Eucharist allows me to express myself and my love for JC in ways you wouldn't believe," Adams told EOTT as he sat down to finish knitting a cover for his iPad. "And listen, to all those establishment bishops in Rome,  I was consecrating before it was cool. And that's why my parishioners dig me and why so many of them have returned to the Church in the first place. You gotta give them what they want. And what they want is Jesus…Body, Blood, Soul, and Divinity, with a flawless blend of cinnamon, clove, nutmeg, and ginger."
At press time, Fr. Kale Adams is trying on his brand new hemp vestments.