Satanists Sue Fr. Frank Pavone For Copyright Infringement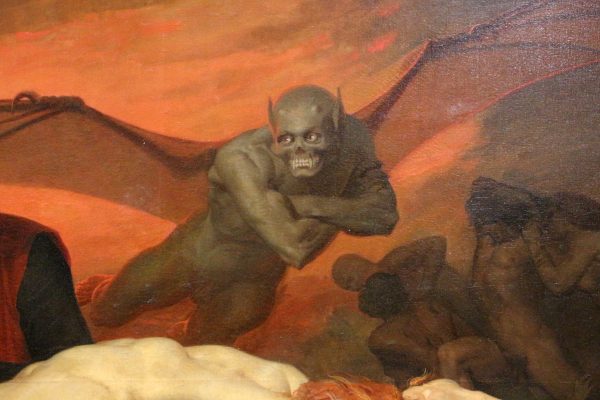 Officials at the Satanic organization Blaspheme Inc. announced today that they are suing Father Frank Pavone for copyright infringement after the pro-life advocate placed the remains of an aborted baby on an altar,  thereby infringing upon the exclusive rights of the organization.
"We patented the whole 'offering a dead child on the altar and invoking the name of an enemy of Jesus as savior' thing years ago," Satanist High Priest Horace Beelzebub told EOTT this morning.
"Look," Rev. Beelzebub continued, "I get that you guys are into the whole 'all things to all' deal. And I recognize that in your zeal to get Trump elected president, you feel the need to cut some moral corners. But even we Satanists have standards. At least when we offer children in sacrifice, it's to a respectable fallen angel or to an elder god. Something transcendent and metaphysical, you know? It profits us Satanists something to lose our soul."
At press time, Planned Parenthood officials are outraged and scandalized by Pavone's actions, and are calling for his resignation.