Knights Of Columbus Amassing Troops In Preparation For Vatican Takeover Of Malta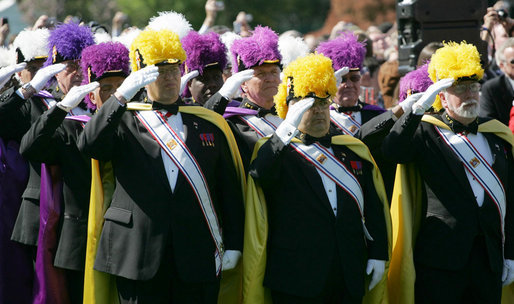 Tensions have escalated between conservative and liberal Catholics today as Knights of Columbus members amassed on Malta's border, which was recently annexed by the Vatican.
Maltese U.N. Ambassador Marcallino Galea told EOTT this morning that the Knights of Columbus had amassed more than 40,000 knights on the border of Malta.
"These numbers may reflect some very bad intentions and this is the last thing we would like to happen," Galea said. "Our hope is that the Vatican will come to its senses and that they will come to understand that they cannot continue order us around and to tell us where we can or cannot park in our own parishes."
Pope Francis has pledged to take counter-measures against Malta, which he accused of sending saboteurs into the Vatican to carry out liturgical-terrorist acts in which priests say the Latin Mass in Rome.
Pro-Vatican separatists have been fighting near Malta's border for months now, with hundreds of Maltese civilian casualties from shelling, mines, and tickling people to death with fluffy ostrich plumes from their stupid hats.
"Casualties are horrific, yes, but what is worse than death is that they are infiltrating our churches and nagging parishioners about becoming members of the Knights of Columbus. They are torturing innocent bystanders by continually reiterating how good their life insurance policy is. Please send help."