Little Girl Who Attempted To Steal Pope's "Hat" Arraigned On Felony Charges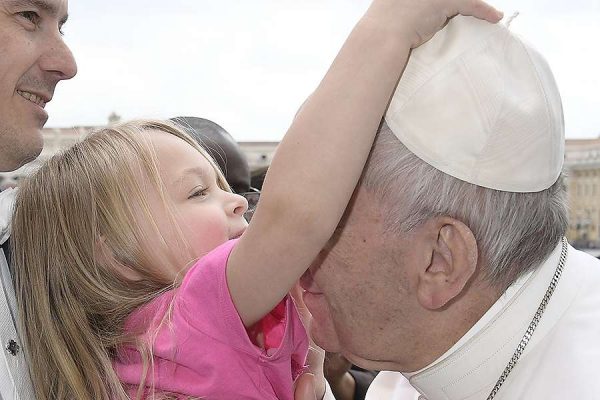 The Swiss Guard have arrested Estella Westrick from Atlanta, Georgia for several felony offenses Tuesday after she attempted to steal Pope Francis' zucchetto in broad daylight.
The three-year-old was arrested on charges including theft, assault on a public figure, and resisting arrest from her father after throwing a temper tantrum.
Just after 12:40 p.m. on Tuesday, the Swiss Guard were forced into action after an assault complaint was made from a visibly shaken Pope Francis. Guards on scene determined the suspect attempted to force the zucchetto behind her back where no one would take it from her. Guards subsequently located the zucchetto in Westrick's hand and immediately took her into custody.
She was arraigned early this morning, and her bond was set at 50,000 Ave's. Westrick could face up to 1,000 years in purgatory or possible excommunication.