Swiss Guard To Modernize Uniforms To Hipster Jeans And Beanies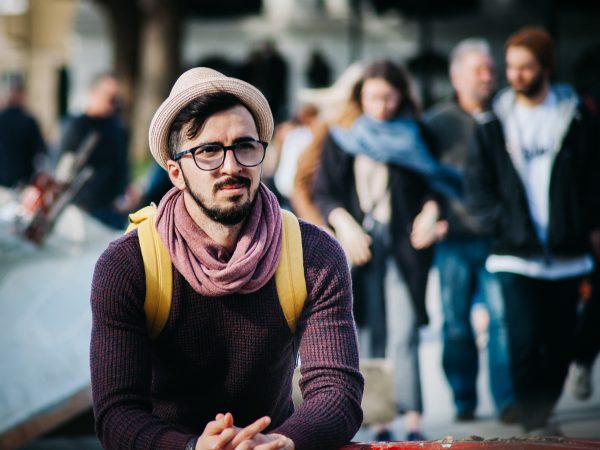 It was announced today that the Swiss Guard's uniform will be changed to a more modern hipster look.
Pontifical Swiss Guard Commandant Daniel Anrig told Guards gathered at the annual When Do We Get To See Some Action Jamboree that the traditional "uniform" worn by the Knights will be replaced so as to be more appealing to millennials.
Instead of the well-known European Renaissance-style uniform, the average member of the Swiss Guard will be wearing a pair of skinny jeans, a beanie, and a leather jacket "no matter how hot the temperature gets in Rome," Anrig said. Anrig did not specify whether swords would be replaced with scarfs or whether they would be replaced with pens in case "the muse strikes and gives them the inspiration to write the next Infinite Jest."
"I have decided that the time is right for a modernization of the Swiss Guard Uniform," Anrig said. "From now on, along with skinny jeans, beanies, and leather jackets, the preferred dress for the Guard will include v-necks or flannel shirts, vintage sneakers, bow ties, and black squared frames for glasses whether Guards wear prescription glasses or not."
Swiss Guard David Adank told EOTT via a shrug of the shoulders this morning that, though a little bit nervous and hesitant about the change, he welcomes it with open, sarcastic arms.
"Whatever," Adank went on to say before departing to an undisclosed coffee shop.
Another member of the Swiss Guard, Toby Caspari, told EOTT that he was worried that he would be expelled from the Guard since he struggles growing a proper mustache.
"I guess it's the mandatory mustache that I'm most afraid of," Caspari said. "I've never really been able to grow one, and all everyone's talking about is what type of "stache wax" to use. Whatever, maybe I'll use a fake. I trust the commandant's judgment. I think skinny jeans really helps to show a striking, imitative image of Christ because he was kind of a hipster in his own way. He too didn't care what people thought. But at the same time, he wanted people to notice him, but at the same time not notice him, if you know what I'm saying. You know what I'm saying?