Pope's Announcement Regarding Potentially Allowing Married Men To Enter Priesthood Gives Hope To Nation's Chalice Chippers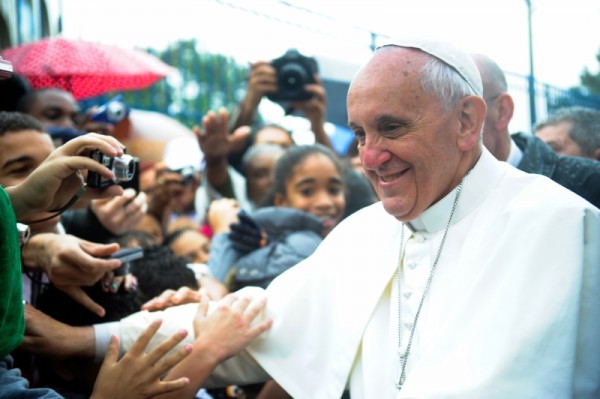 Pope Francis has reportedly taken the first step in allowing married men to become priests, and in so doing, giving hope to chalice chippers worldwide.
If the decision to allow married men to enter the priesthood is approved, the result could cause controversy in the Church, as many conservatives would see this as a lazy way of tempting men into the priesthood so that they will not have to give up the chance of ever having sex to become a priest, as opposed to upending a centuries-old tradition of filling seminaries by way of sound teaching and good catechesis.
The news comes just weeks after Francis responded to a request by cardinals who claimed there was a lack of men to serve in areas within the Amazon.
The president of the Commission of Chalice Chippers (CCC) Donna Burkson asked all single women who have an overeager desire to marry a holy man regardless of whether he's currently discerning a vocation to the priesthood to pray that Pope Francis allows their "potential men" to serve as priests.
"We must all come together in unity to pray that the Pope understands that the priest shortage can easily be fixed. Instead of one gorgeous, strong, righteous man becoming a priest, he can, for the greater good of the Church, look at his vocation with utmost selflessness, giving up his desire to the priesthood and instead, marry me—that we may come together as man and woman, and in so doing, make many babies. And by the fruit of our wombs will the world be blessed with an abundance of priests the likes of which it has not seen in centuries."