Nuns That Started Christian Rock Band Somehow Considered Inspiring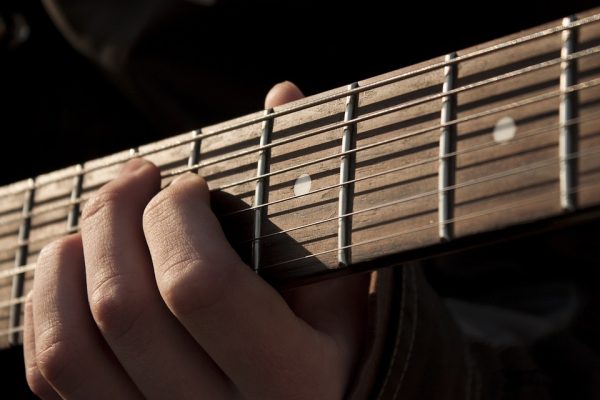 The new all-nun rock band known as "Guns N' Rosaries" took the stage yesterday in front of a packed house at St. John of the Cross Catholic Church where they, for some unfathomable reason, inspired all those in attendance.
The Bolivian nuns, who, let's be serious here for a minute, are kinda embarrassing to watch and to listen to because it's weird watching nuns pretending to be rock stars in the same way that it would be weird watching your grandma wearing a leather jacket and smoking a joint, began their rock band two years ago in the convent garage.
"We just want to inspire people with good music," said lead vocals Sr. Axela Rosary, neglecting to remark on how uninspiring the music actually was, and how it would be much better if she had simply written down her lyrics, had them published, and called the book a poetry collection or something like that.
Rosary went on to say that she believed God called them to enter the convent just so that they could escape it for years as they travel the globe, soaking in the praise, and doing everything in their power not to return to the mundane life of uninterrupted prayer and contemplation.
"Everyone has a calling, a vocation, and within each vocation, there is a charism—ours is rock," Rosary added, making sure to leave out the fact that her order's vocation had nothing whatsoever to do with playing Christian music, let alone rock.
Guns N' Rosaries' song Sweet Child O' God has already earned over two-million YouTube views.
Guns N' Rosaries traveled to the New York City Catholic music festival recently, drawing bafflingly large crowds considering that it was largely Catholics in the past that perfected good music.
"Everyone was calling us and asking if Guns N' Rosaries was gonna be there," said Sean Howard, chairman for the music festival, himself pondering why people were being inspired by the sight of nuns playing electric guitars as opposed being utterly demoralized by the state of the Church and what constitutes good music and art these days. "So we had to book them, which was really hard to do because on one hand I'm a Freemason and have really wanted to see the Church destroyed for some time now, but on the other hand, I have a heart and this is such a pathetic way for it to go out—not with a bang, but a whimper, you know what I'm saying? That's even too cruel for me."