TAC Alumnus Actually Seems Pretty Normal So Far, New Acquaintances Agree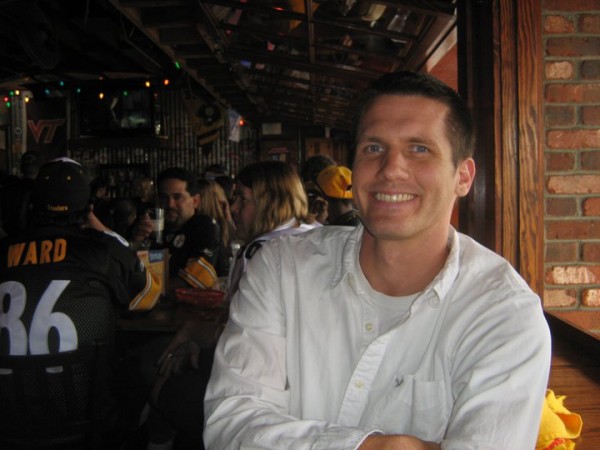 Local Thomas Aquinas College alumnus Marcus Donavon actually came across as being a surprisingly regular guy, new acquaintances of the graduate told EOTT just hours after meeting him.
"Well, he was pretty normal until we found out that he was a TAC grad," one new acquaintance, Kevin Purcell, told EOTT. "I mean, there wasn't anything in particular that seemed off about him, except for the hipster European chain-smoker vibe he gave off. But that was only after we found out about his schooling. In fact, his clothing, attitude, and mannerisms didn't register as even subtly weird throughout our first evening hanging out with him."
Purcell also said that when they asked what he did for work, Marcus nonchalantly mentioned that he was a project manager.
"That sounded like a very normal job, and only further obscured the truth about what an oddball he must be. After all, project manager could mean just about anything. Most likely, he is a project manager for a non-profit company that refurbishes antique harpsichords with the mission of promoting choral music in parishes. That would not be a surprise, knowing what we know about Marcus and his attendance at TAC."
At press time, all in all, Marcus does seem like a good hang, and he and his wife are probably up for it if you want to talk about starting a reading group, or a game night, or something fun like that.