Rookie Monk Out For Advent Season With High Tonsure Sprain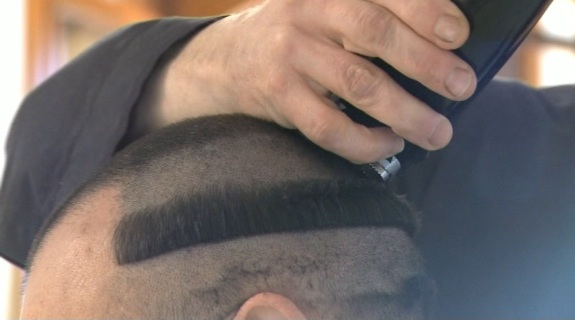 St. Louis rookie Augustinian Brother Ambrose will be sidelined two to three weeks with a high tonsure sprain, The Augustinian Daily is reporting.
Ambrose was injured during last Sunday's Vesper hour after bowing too fast.
"I was being reckless," Ambrose told EOTT. "I was late on the bow. I tried to make up time so I could re-synchronize my bow with the other brothers–I felt a tweak in my neck and my head. It's no one's fault but mine. I guess that's the most frustrating thing about all this."
Ambrose missed a week earlier this year in Ordinary Time with a bruised upper rib after beating his chest too hard during the Confiteor. Local superior Brother Bartholomew said Monday that it was too early to say whether the rookie would be off injured reserve by Christmas.
"It's tough, you know, he's the heart of this local order. You could see that by the way all the brothers prayed for him as he was carted off. He gave everyone a thumbs up, though, and I think everyone felt a little better after that–at least knowing he was gonna be alright."
Fellow monk Brother Anthony said that the injury was frightening to witness, and that they would be praying for him this Sunday.
"We only have a few more weeks before the Christmas season begins. We gotta pray hard with or without him, to make sure we get into the season with the right disposition."
Ambrose was the fifth overall priest ordained out of the Diocese of Illinois. He has 150 consecrations as an Augustinian, with a 46.5-minute Mass average and two conversions.