Second Paul VI Miracle Approved After Priest Gives Homily On Humanae Vitae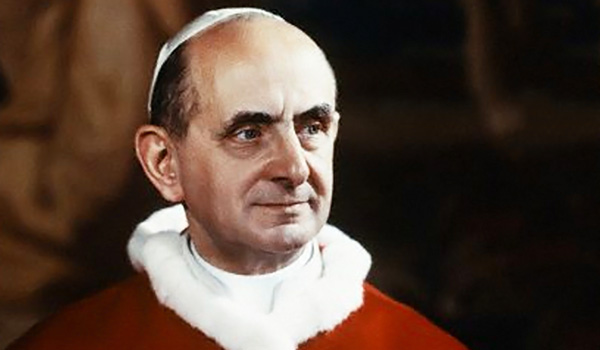 VATICAN—Just days after Pope Paul VI moved one step closer to canonization after a miracle required for Beatification was formally approved, an EOTT source inside the Vatican's Congregation for the Causes of Saints today is saying that a second miracle was approved this morning.
A yet to be released report by the Vatican states that an unidentified priest, through the miraculous intercession of Pope Paul VI, gave an entire homily on the topic of Humanae Vitae during the Summer of 2012.
The unidentified priest reportedly gave the homily during National Natural Family Planning Awareness Week in 2012, which occurs annually around July 25th, the anniversary of the release of Humanae Vitae by Pope Paul VI.
One former parishioner who was present during the miraculous homily told EOTT today that she had "never heard something so obscene" in all her years. "That was the last time I ever stepped foot into a Catholic church. Many parishioners, myself included, left to become members of the Unitarian Church across the street that very day. We felt so much more accepted. Our new church even has Zumba Yoga!"
Some parishioners, although admittedly taken back by the shocking homily, have hesitantly remained in the Catholic Church. "We were so confused at first," said Sarah Miller, a lifelong Catholic studying Women's Studies. "He usually starts homilies with a Deepok Chopra quote or a story about a disabled puppy that overcame obstacles, so this was very new to us. It was the summer, so there weren't as many people at Mass. It was extra quiet. He started to talk about…stuff…stuff I'd rather not mention."
Although the parish where the homily was given has since lost more than 50% of their parishioners, for some, it has become a pilgrimage site, with hundreds flocking to the site every year to kiss the lectern where the homily was given.