Pelosi Excommunicates Cordileone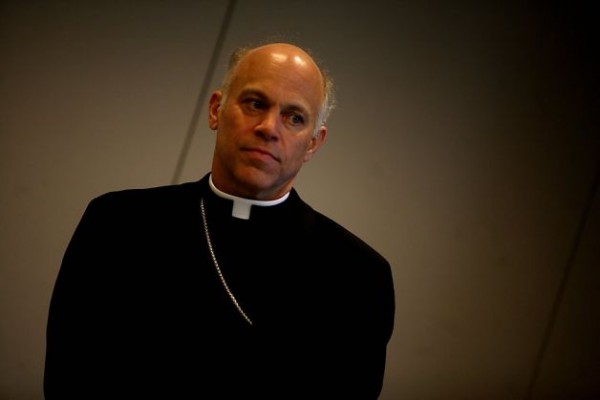 Washington, DC––In an astonishing move today, Minority Leader of the House of Representatives and Mouthpiece of God in the United States Nancy Pelosi has excommunicated San Francisco Archbishop Salvatore Cordileone.
The move comes just a day after Pelosi sent Cordileone a letter asking him not to attend the National Organization for Marriage march in Washington D.C., calling the event "venom masquerading as virtue." In response to the letter, Cordileone issued a response saying that the March for Marriage "is not anti-LGBT, but rather, it is a pro-marriage march."
The letter of excommunication begins with Pelosi regretfully informing the San Francisco bishop that, due to actions displaying disdain and hate towards LGBT persons, "I, Nancy Pelosi, Mouthpiece of God Almighty, Secretary of Defense Against Bigotry, Director of the Office of Tolerance, and Ambassador to the Alpha and the Omega, hereby impose a ferendae sententiae, excommunicating you from my Catholic Church. I ask you to 'evolve' and to mend your bigot ways."
"We separate him, together with his accomplices and abettors, from the precious Body and Blood of the Lord and from the society of all Christian people," Pelosi told EOTT as she stroked the point of her long red tail. "We exclude him from our Holy Mother the Church in Heaven and on earth; we declare him excommunicate and anathema; we judge him damned, with the Devil and his angels, to eternal fire until he shall recover himself from the toils of the Devil and return to amendment and to penitence. So be it!"
At press time, Pelosi's uncle, Screwtape, is very proud of her.