Vatican Threatens To Relocate Holy See To Los Angeles If Rome Doesn't Build New Retractable Roof Basilica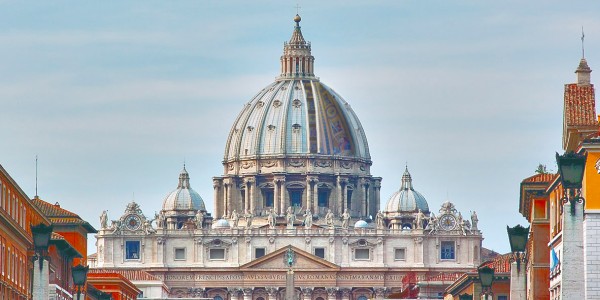 Meeting with Rome Mayor Ignazio Marino's nine-member basilica advisory group for the first time this week, representatives of the Catholic Church provided a blunt assessment on the city's effort to build a new retractable roof basilica that would keep the Church in Rome.
Giuseppe Bertello, the Church's President of the Pontifical Commission for Vatican City State and point person on the basilica issue, provided a copy of the remarks that the Church presented to the advisory group in a private session on Monday.
"It would not be fair to the Church, a religious institution that has worked for 400 years to find a basilica solution in Rome, to allow other ecclesial communities to come in to Italy and to acquire property the Church has so longed for," Bertello said.
In the six-page letter, Bertello emphasized the Church's effort to get a new basilica built in town, and the potential threat of other ecclesial communities moving to the Rome market.
"The Church will suffer if the city continues to help fund Protestant and Jewish communities in Rome and give them funds to build state-of-the-art retractable mega-churches and synagogues."
In January, a developer and a company operated by mega-church pastor Stan Williams unveiled plans to build an 80,000-seat church in Rome on land he owns near the Palatine Hill.
While keeping an eye on what happens on the Palatine Hill, Bertello said the Church remains committed to finding a solution for a new basilica in Rome, and will work with the task force to arrange the participation of Vatican executives at a future meeting so the group can speak directly to government officials.