Two Of The Greatest Political Minds Of Our Generation Watch The Debate From Some Bar In Toledo, Ohio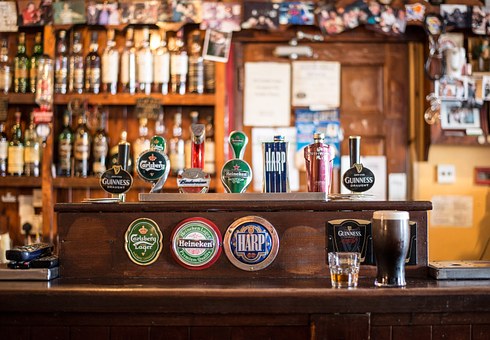 Two of the greatest political minds of this generation, Geoffrey Wilkinson and long time friend Dennis Smith, met at a local bar in Toledo, Ohio last night to watch the second presidential debate.
Wilkinson, who has successfully come up with a way to give all Americans free, quality healthcare and who is currently unemployed, was on his third Bud Light when he told EOTT that he has also found a way to block foreign interference in U.S. elections.
"It was all pretty easy," Wilkinson said, slumped over the bar. "I don't know, all these political and social problems have always been really easy for me to figure out for some reason."
Smith, recently laid off from his job at IHOP where he worked as a cashier, told EOTT that he too always found complex social and political obstacles fairly easy to hurdle so long as he had "a beer in hand and a buddy beside."
"Yeah, the pandemic, shut downs, North Korea, China, Hunter Biden, small windows…I figured them all out. I really hope I'm not coming off cocky or anything, sir, but it's the truth. But neither me nor Geoff here got near the money needed to be president and to actually be able to fix these issues, so instead, we sit here in this bar and watch whatever these two on the TV are supposed to be doing."
At press time, both Wilkinson and Smith have admitted to being completely and utterly stumped as to how the Catholic Church is to handle the problem with Pope Francis interviews.